Boeters Ketel Constructie is one of the market leaders in the field of hot water boilers, condensers and appendages for horticulture worldwide. But you have also come to the right place for service and maintenance.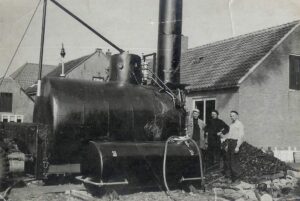 BKC was founded in 1938 by Mr P.J. (Pete) Boeters. The first business activities consisted of soil steaming and trading in horticultural articles. In the 1960s, boiler repairs and the renewal of fire tubes were added. In the 1980s we started producing our own three-pass boilers. Due to the increasing demand for lower NOx in combination with the standard use of heat storage tanks, we designed a modern single-pass boiler in 2003, the BBK.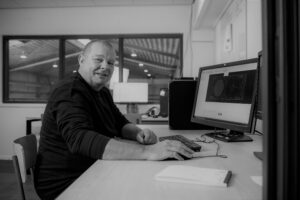 As a family business, we have three generations of experience and have been a trusted address for new innovative boilers and boiler repairs for more than 75 years. Under the leadership of first Arie and later his son Rob Boeters, the company has developed into a boiler supplier for the greenhouse horticulture sector with the aim of supplying high-quality products for boiler house equipment.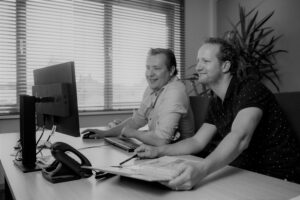 Since 2020, Wouter Voortman and Bram Heemskerk have stepped in as successors to Rob Boeters. They have known the customers from the BKC horticultural family for some time and want to continue the business in the coming years. Standing for your product, providing good service and thinking along with customers and suppliers are the core values ​​that they like to work with.
For more information or to meet one of them, you are more than welcome to contact us.